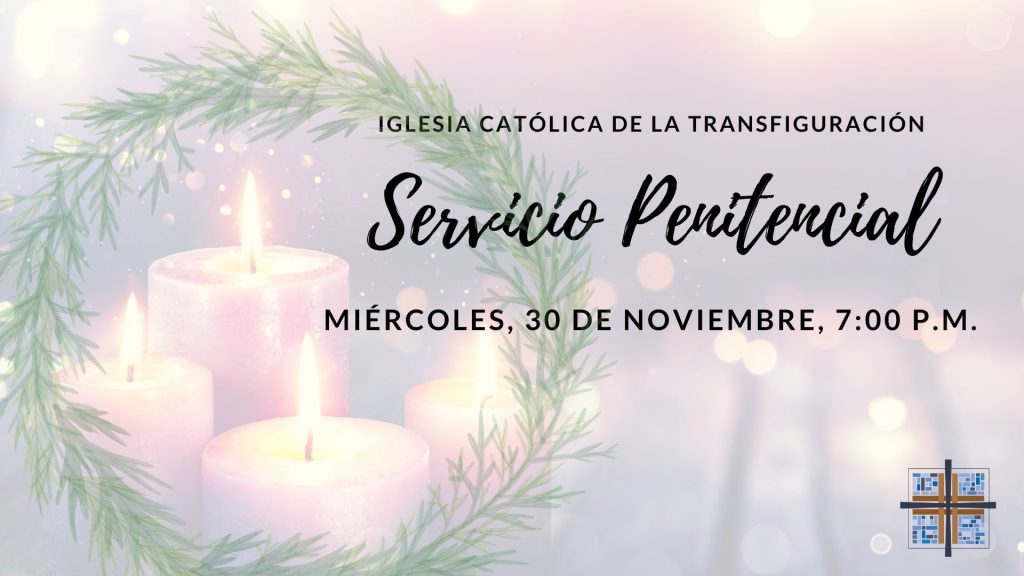 Penance Service
Wednesday, November 30, 7:00 p.m.
Several bilingual priests will be available for confession.
Servicio Penitencial
Miércoles, 30 de Noviembre, 7:00 p.m.
Varios sacerdotes bilingües disponibles para la confesión.

Weekly Confession Times: Tuesdays at 5:00 p.m., Saturdays at 3:30 p.m.
Confession for the Deaf after the 6:30 p.m. Mass on December 10.
Local Advent Penance Services (all at 7pm)
Monday, Nov 28- Our Lady of LaSalette
Tuesday, Nov 29- St. Ann-
Wednesday, Nov 30- Transfiguration-
Monday, December 5- St. Joseph-
Tuesday, December 6- St. Catherine-
Tuesday, December 13- St Michael The Archangel-
Wednesday, December 14- Holy Family-
Tuesday, December 20- St. Thomas The Apostle-