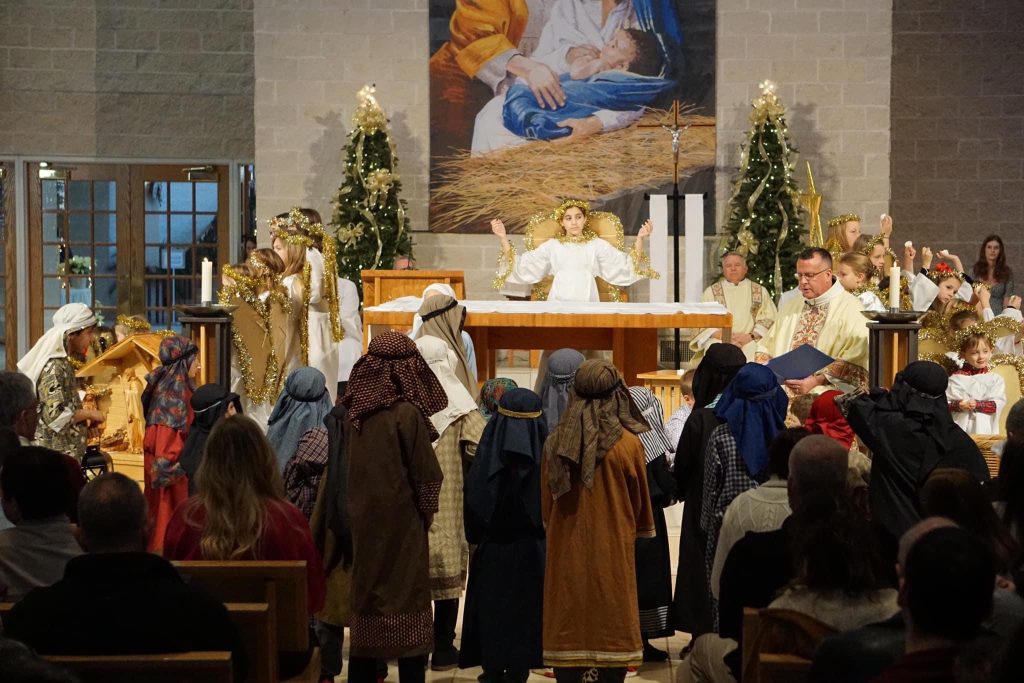 The Christmas Drama will be a part of the Christmas Eve Children's Mass at 4:00 p.m. December 24th. Children 3 -11 years are invited to participate.
Los niños de 3 a 11 años están invitados a participar en el Drama de Navidad a las 4:00 p.m. en la Misa de Niños del día de Nochebuena.
Rehearsal Dates:
Saturday, December 16
10:00 a.m. Name drawing
10:15 a.m. Costume Fittings
10:45 a.m. to Noon Rehearsal
Saturday, December 23 Dress Rehearsal
10:00 a.m. Check In and Costume check
10:15 a.m. to 11:30 Rehearsal
.Fechas de Ensayos:
Sábado, 16 de Diciembre, a las 10:00 a.m.
Se elegirán los participantes. Se probarán los vestuarios y harán el primer ensayo.
Sábado, 23 de Diciembre a las 10:00 a.m.
Ensayo con el vestuario
Sign up closes on December 7.