Advent by Candlelight is a special evening for women to become renewed and refreshed before the Christmas rush begins. Join us for this opportunity to relax and refocus on the season of Advent, a joyful time of waiting and anticipation.
We will gather for dessert and take a breath with reflections and music.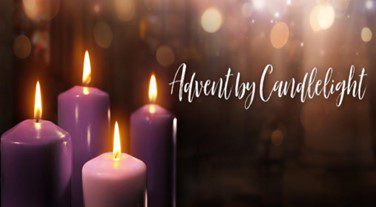 Monday, December 11, 6:30 – 9:00 p.m., Social Hall
Table Hostesses are needed! Table Hostesses provide table settings, holiday-themed decorations, candles, and dessert for their table of 8-9 women. Hostesses can partner with one or two other women to host a table and invite friends and family to make up a table of 8 to 9 women.
All Table Hostesses are asked to invite one or more women who are not actively participating in parish life to be part of their table for this special event.
Tables are limited, so sign up as a hostess to ensure your table! For more information about this event and single reservations, contact Cindy at 678-223-7329 cmcfadden@transfiguration.com