Past Encounters:
Our Great Love, Jesus. Wednesday, February 15 – 7:00 p.m.
Join us for the 6:30 p.m. Mass and Stay for our Encounter Night with Guests Speaker Theresa Brader. (ChrisTeen/Youth Ministry Leader)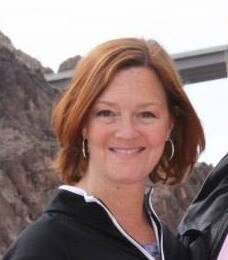 It's the Valentines season…love is in the air. Theresa is going to share her great love story with everyone. It is a familiar story of falling in love with Jesus and how it changed so many aspects of her life. Come, encounter Christ in prayer, music, adoration and storytelling! All are welcome. Spanish breakout groups are available. Refreshments and conversations after the Encounter.
Encounter November 9
The Life of the Deacon
Héctor Romero, native of El Salvador and parishioner of St. Catherine of Siena, Kennesaw. Married to Vilma Romero. They have 4 children and three grandchildren. Hector will be ordained as a Permanent Deacon next February 4, to serve God's people.
Héctor Romero, es nativo de El Salvador y pertenece a la parroquia San Catherine of Siena, en Kennesaw. Está casado con Vilma Romero y tienen 4 hijos y 3 nietos. Héctor será ordenado como Diácono Permanente el próximo 4 de Febrero para servir al pueblo de Dios.
Kelly could not join us for this evening.. We will catch her next time.
Kelly Simpson is the Director of Remote Summer Camps for Life Teen International. After 12 years as a youth minister, she now helps to create environments at summer camps for teens to encounter Christ.

Born in Maryland, Kelly is a southern Georgia girl at heart having been raised here since she was three. She hold a B.A. in Psychology from Georgia State and a Masters of Certification in Youth Ministry and a Masters of Certification in Catechesis from the University of Dayton.
Kelly enjoys local coffee shops, shopping on Amazon, and cheering on the Crimson Tide!
Encounter September 21, 7:00 p.m. in the Church
This night is a time of Worship, Eucharistic Adoration, Contemplation and Prayer. We will have a dynamic young speaker; Ashley Diaz will share her faith and witnesses to the power of Christ at work in her life during our first Encounter of the season. She is a local Youth Minister and her talk will really get to the heart of what it is to trust in the Lord, and because of that trust, what God is doing in her life.
The night will be filled with Worship songs, Praise Music, Opportunities to pray in many ways. Including Eucharistic Adoration, Prayer Partners and Meditative Musical Moments. Local musicians and members of our Transfiguration music program will be here to lead us in song. Michael Mullink, Director of Evangelization and Discipleship at Transfiguration, will lead us in prayer and worship.
After our time together praising the Lord in the Church, we welcome everyone to come up to the Social Hall for some Refreshments and Fellowship to really get to know the members of the parish you've just spent that special encounter time with.
This event is for everyone! Adults, Teens, Families with kids of all ages. Come as a group, family or individual. All are welcome.
Read more about Ashley Diaz:
My name is Ashley Diaz. I am a Mexican-Guatemalan girl from Alpharetta, GA! I have been working in ministry for the past 5 years as a Director of Youth Ministry, Director of Religious Education, and Manager of Youth Programs in parishes around the diocese! I am currently also a student at Franciscan University Online pursuing my Degree in Theology and Philosophy. My home parish is Our Lady of La Salette Catholic Church where my heart remains with the parish and its community! It is by an abundance of grace, a deep mercy, and an eternal love that has led me to where I am today. I have a deep desire to serve the bride of Christ, his church. To fully see a soul and to fully love them afterwards – that's my life's mission.
Mi nombre es Ashley Díaz. ¡Soy una chica mexicana-guatemalteca de Alpharetta, GA! ¡He estado trabajando en el ministerio durante los últimos 5 años como Directora del Ministerio Juvenil, Directora de Educación Religiosa y Gerente de Programas Juveniles en parroquias de la diócesis! También soy estudiante de la Universidad Franciscana y estudió Teología y Filosofía . ¡Mi parroquia es Nuestra Señora de La Salette, donde mi corazón permanece con la parroquia y la comunidad! Es por una abundancia de gracia, una misericordia profunda y un amor eterno que me ha llevado a donde estoy hoy. Tengo un profundo deseo de servir a la gente de Nuestro Señor. Ver completamente un alma y amarla después, esa es la misión de mi vida.
Spanish Translation:
Encuentro Septiembre 21, 7:00 p.m. en la Iglesia
Será una noche de Alabanza, Adoración al Santísimo Sacramento, Contemplación y Oración. Tendremos una presentadora joven, dinámica y bilingüe, Ashley Diaz, quien compartirá su fe y su testimonio del poder de Cristo obrando en su vida durante nuestro primer Encuentro de la temporada.
Ella es una Líder de Jóvenes local y su charla realmente llegará al corazón de lo que es confiar en el Señor, y debido a esa confianza, lo que Dios está haciendo en su vida.
La noche estará llena de canciones de adoración, música de alabanza, oportunidades para orar de muchas maneras. Incluyendo Adoración Eucarística, Compañeros de Oración y Momentos Musicales Meditativos. Músicos locales y miembros de nuestro programa de música de Transfiguración estarán aquí para guiarnos en la canción. Michael Mullink, Director de Evangelización y Discipulado de Transfiguration, nos guiará en oración y adoración.
Después de nuestro tiempo juntos alabando al Señor en la Iglesia, invitamos a todos a que vengan al Salón Social para tomar un refrigerio y socializar un poco para conocer realmente a los miembros de la parroquia con los que acaba de pasar ese encuentro especial.
¡Este evento es para todos! Adultos, Adolescentes, Familias con niños de todas las edades. Ven en grupo, en familia o individual. Todos son bienvenidos.