Catholic-Orthodox Community Gathering & Program
THURSDAY, FEBRUARY 2, 2023, 6:30 – 9PM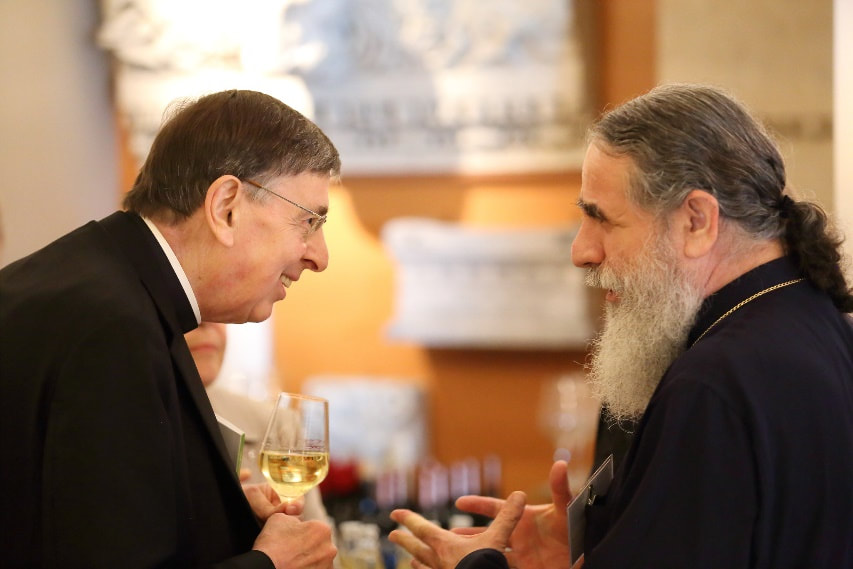 Location: Transfiguration Catholic Church 1815 Blackwell Road Marietta, GA 30066
Hosted by : The Aquinas Center
Cost:Free Sign Up
Sponsored by The Aquinas Center's Catholic-Orthodox Initiative.
Doors open at 6:30pm for Happy Hour.  
Dinner and the program will begin promptly at 7:00pm. 
Registration is required.

Catholic-Orthodox Initiative: In 2017, the Aquinas Center began a Catholic-Orthodox Initiative, thanks to an endowment by Solon and Marianna Patterson.  This Initiative consists of a series of programs and events promoting greater understanding and cooperation between the Orthodox and Catholic churches.  Programs and events focus on a greater understanding of the commonality of the Catholic and Orthodox traditions.  This initiative's programming includes an annual Orthodox lecture, and events that build community rooted in our shared history.