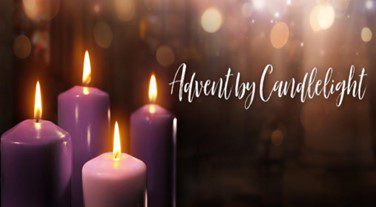 Advent by Candlelight is a special evening for women to become renewed and refreshed before the Christmas rush begins. Join us for this opportunity to relax and refocus on the season of Advent, a joyful time of waiting and anticipation.
We will gather for dessert and take a breath with reflections and music.
Monday, December 11, 6:30 – 9:00 p.m., Social Hall
Table Hostesses are needed! Table Hostesses provide table settings, holiday-themed decorations, candles, and dessert for their table of 8-9 women. Hostesses can partner with one or two other women to host a table and invite friends and family to make up a table of 8 to 9 women.
All Table Hostesses are asked to invite one or more women who are not actively participating in parish life to be part of their table for this special event.
Tables are limited, so sign up as a hostess on October 16 to ensure your table! For more information about this event contact Cindy at 678-223-7329 cmcfadden@transfiguration.com
---
---
Videos from Conversations with Clergy on The Mass
Video from Conversations with Clergy on Evangelization

Evangelization "does not begin by seeking to convince others, but by bearing witness each day to the love that has watched over us and lifted us back up"

Pope Francis
---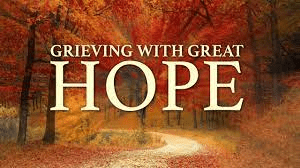 Grieving with Great Hope
Grieving with Great Hope is a FIVE-WEEK grief support program and healing ministry that combines prayerful reflection, practical learning, and personal fellowship.
It is offered for individuals who are grieving the loss of a loved one.
If you have lost a spouse, a child (including pregnancy loss), a grandchild, a parent, another family member, or a friend, you are encouraged to attend.
Sessions will be held from 7:00 p.m. – 9:00 p.m. on five consecutive Thursdays. Next session will begin in early 2024. Please contact Cindy, cmcfadden@transfiguration.com, for more information and notification of the next session.
Seating is limited.
---
---
Learn More about FORMED: Sign Up Today for Catholic Media On Demand.
Sign Up for the Monthly Newsletter Here.
Join the conversation on the Adult Faith Formation Social Media Page on Instagram @tccadultfaith
AND join the EVANGELUS by clicking here to get Parish wide and Adult Faith Formation Newsletters and announcements.
---