---
The Chosen: Episode 1: I Have Called YOU by Name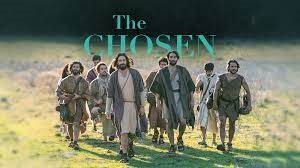 Monday, October 9
7:00 p.m.-8:30 p.m.
Transfiguration Social Hall
The Chosen is a fictional perspective on Biblical events through the eyes of those around Jesus.
Video will be shown in English and Spanish.
Conversations with Clergy: Liturgy of the Word
Wednesday October 18, 2023
7:00 p.m.-8:30 p.m.
Social Hall
Join Fr. Eric and Fr. Rafael as they explain the parts of the Liturgy of the Word, the first part of our Mass. Sign up coming soon.
Videos from Conversations with Clergy on The Mass
Video from Conversations with Clergy on Evangelization

Evangelization "does not begin by seeking to convince others, but by bearing witness each day to the love that has watched over us and lifted us back up"

Pope Francis
---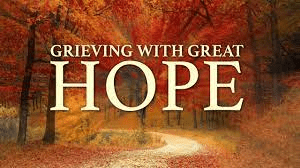 Grieving with Great Hope
Grieving with Great Hope is a FIVE-WEEK grief support program and healing ministry that combines prayerful reflection, practical learning, and personal fellowship.
It is offered for individuals who are grieving the loss of a loved one.
If you have lost a spouse, a child (including pregnancy loss), a grandchild, a parent, another family member, or a friend, you are encouraged to attend.
Sessions will be held from 7:00 p.m. – 9:00 p.m. on five consecutive Thursdays August 3-31, 2-23.
Seating is limited.
---
---
Learn More about FORMED: Sign Up Today for Catholic Media On Demand.
Sign Up for the Monthly Newsletter Here.
Join the conversation on the Adult Faith Formation Social Media Page on Instagram @tccadultfaith
AND join the EVANGELUS by clicking here to get Parish wide and Adult Faith Formation Newsletters and announcements.
---