Leaders: Pat Chute & Vera Fossali
Co-Leaders Maureen Halstead & Diana Ruslin
Administrative Assistant: MIchele Winkler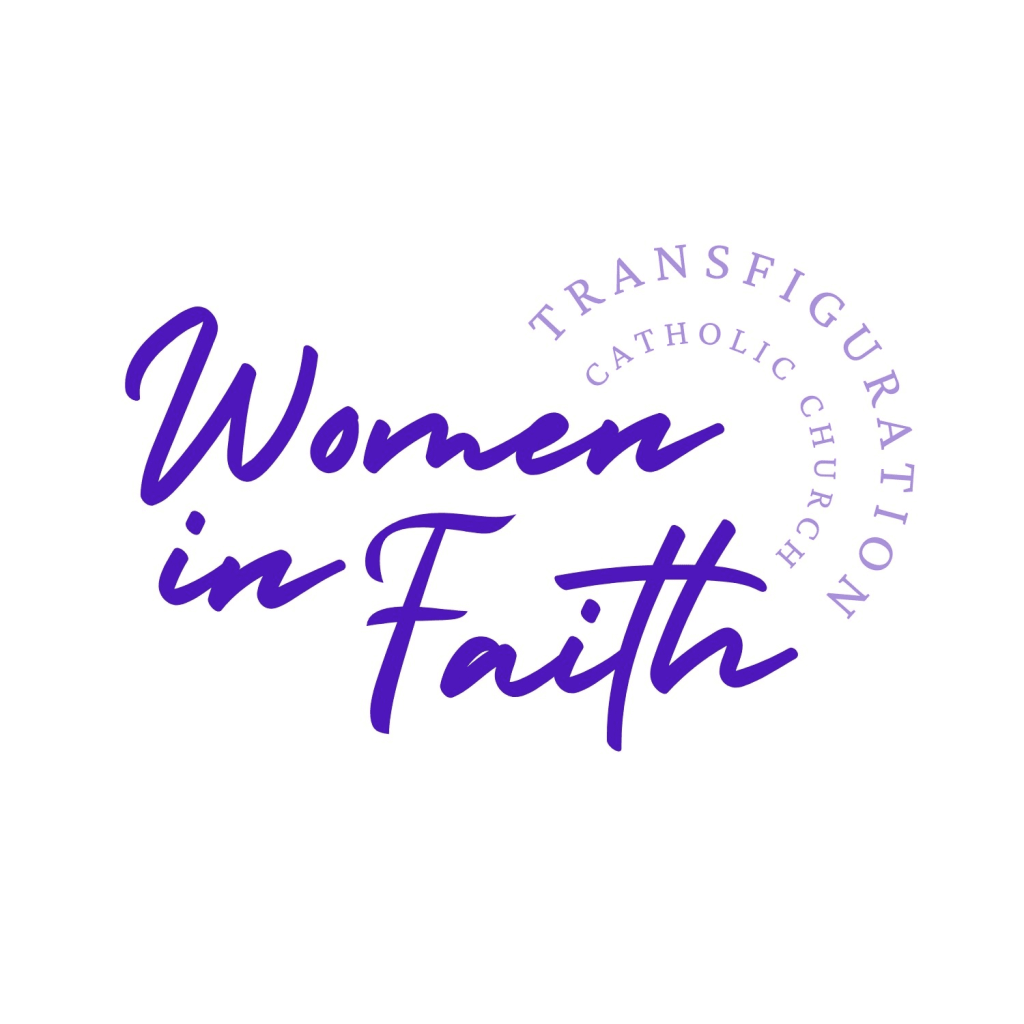 Join us on Friday mornings for our Fall 2023 season.
Do you wish to meet other women in the parish and enrich your faith? Come check out Women In Faith!
We are a women's ministry of all ages and backgrounds who gather weekly for fellowship and small group studies.
Open to All Women of the Parish
Fridays: 9:45 a.m. in the Social Hall (After 9:00 a.m. Friday Mass) beginning August 18 (see study options below.)
Mondays: 7:00 p.m. in the Adult Ed Room beginning August 21 (Study options include: What we Believe-The Beauty of our Catholic Faith, Eucharist, Weekly Scripture Readings)
Thursdays: 7:00 p.m. via Zoom, beginning August 24 (See #10 below)
---
Women in Faith Fall 2023
Dearest Sisters in Christ,
We are so excited to be together once again as we start off this new year with a Meet and Greet on August 18 at 9:45 am in the Social Hall. The following Friday, August 25, we will meet in the Social Hall and then split into our small groups to begin our studies. Many of our ladies attend the 9:00 am Mass and/or Rosary prior to WIF; please feel free to join us if you are able.
Below are the study options for this Fall. Click on each option for a description of the study, then click the link under the description for more information. All of these studies will finish before Christmas and you can choose a new study in the Spring. Please keep in mind that large groups signed up for one study may be split into two groups and groups fewer than ten may need to choose a different study. We have 20 copies of Eucharist and 10 copies of Divine Mercy that you may borrow through SUG. Otherwise, you will need to order your own book.
1. Eucharist – Robert Barron
For many Catholics today, the Eucharist is merely a symbol of Christ, and the Mass is merely a collectivity of like-minded individuals gathering to remember his life. But the truth of what is made present on the altar, and what the faithful dare to receive into their bodies and souls, is far more strange and beautiful.
Cindy McFadden has 20 copies of Eucharist by Robert Barron. Please sign up using the additional  "Borrow a Book" SUG, if you want to borrow a copy. https://tinyurl.com/4kv76zx7
2. Divine Mercy – Stephen Binz
God's mercy, in both the Old and New Testaments, is the core of biblical revelation and the expression of God's own heart. God cares deeply about the plight of people and shows deep compassion in their suffering.  There is a widely- held opinion that the God of the Old Testament is a vengeful and angry God, while the God of the New Testament is a gracious and merciful God. But in reality, both testaments reveal the same God, who is revealed through words and deeds of mercy. This newest addition to the very popular Threshold Bible Study series offers 30 lessons to help individuals and groups "open the door" to the heart of Scripture.
Cindy McFadden has 10 copies of Divine Mercy by Stephen Binz. Please sign up using the additional  "Borrow a Book" SUG, if you want to borrow a copy. https://tinyurl.com/2nznhf65
3. New Covenant Worship: Hebrews (Threshold Bible Study) – Stephen Binz
Written to demonstrate how Jesus perfects the priesthood, rituals, and sacrifices of ancient Israel, Hebrews shows us the dignity of Christ's humanity and the majesty of his divinity, presenting him as the one priest and the perfect sacrifice of the new covenant. Through Jesus our mediator, we learn how to satisfy our anxious longings, remove the barriers that sin erects, join our lives to God's all-holy presence, and participate in the heavenly worship of God. https://a.co/d/64L0HRG
4. The Language of God – Francis Collins
It has long been believed that science and faith cannot mingle. Faith rejects the rational, while science restricts us to a life with no meaning beyond the physical. It is an irreconcilable war between two polar-opposite ways of thinking and living. Written for believers, agnostics, and atheists alike, The Language of God provides a testament to the power of faith in the midst of suffering without faltering from its logical stride. Readers will be inspired by Collin's personal story of struggling with doubt, as well as the many revelations of the wonder of God's creation that will forever shape the way they view the world around them. https://tinyurl.com/3u9ezhm2
5. What We Believe: The Beauty of the Catholic Faith– Marcellino D'Ambrosio and Andrew and Sarah Swafford
What is the Catholic Church all about? What does it mean to be Catholic? What do Catholics actually believe?  The Catholic Church is extraordinary. Founded by Christ himself, the Catholic Church is where we encounter God in his Word, his sacraments, and his saints.  It calls all to repent and to believe in God the Father, Son, and Holy Spirit, the source of all life and salvation. Maybe you've been Catholic your entire life. Maybe you're just beginning to explore the Catholic Faith. Wherever you may be in your journey, you will be profoundly moved by the beauty and the richness of the Catholic Church. https://tinyurl.com/bdevez6d
6. The Red Tent – Anita Diamant
In the Bible, Dinah's life is only hinted at in a brief and violent detour within the more familiar chapters of the Book of Genesis that tell of her father, Jacob, and his twelve sons.
The Red Tent begins with the story of the mothers–Leah, Rachel, Zilpah, and Bilhah–the four wives of Jacob. They love Dinah and give her gifts that sustain her through childhood, a calling to midwifery, and a new home in a foreign land. Dinah's story reaches out from a remarkable period of early history and creates an intimate connection with the past.
Deeply affecting, The Red Tent combines rich storytelling and the valuable achievement of presenting a new view of biblical women's lives. https://rebrand.ly/8776ec8
7. Emmaus Journey – Weekly Scriptures. Materials will be provided for this study. No advanced reading required.
8. Podcast Selection – Discerning Hearts The Discernment of Spirits – Setting the Captives Free with Fr. Timothy Gallagher
A 16 episode  podcast series. Click "Podcast Selection" above to listen to the episodes. The podcast is a perfect option for ladies wanting to get involved,but don't have  the time to read one of the books.
9. Monday Evening Studies
Barbara Gorman will be meeting with women interested in joining WIF, who cannot attend on Friday mornings. We will meet on Monday evenings from 7:00 – 9:00 in the Adult Ed room beginning August 21st.
This fall semester we will offer  3 studies for Monday evening – Emmaus Journey-weekly scriptures, Eucharist book, and What We Believe: The Beauty of the Catholic Faith book.
10. Zoom Thursday Evenings
Suzie Amsberry will be coordinating a study of  The Eucharist (Bishop Barron) via zoom. This option helps our ladies who can't make Friday mornings or want to participate in an additional study. Contact, suzamsberry@gmail.com
---
Nursery is available for Friday Onsite Meetings – Click here to Sign Up for a Space.
---
ANY OTHER SMALL FAITH SHARING GROUP that would like to join the Women in Faith in sharing our journeys with each other are welcome to contact WIF Leadership to add your group or study to this list.
We welcome all women! WIF is supported by the Adult Faith Formation Office and can help with resources, books, studies or any other assistance your group may need.
---
Any Questions or for any further information, please email WIF.Friday@gmail.com .
Love and Be Loved, WIF